Dr. Jim Grant
Galveston Baptist Association Executive Director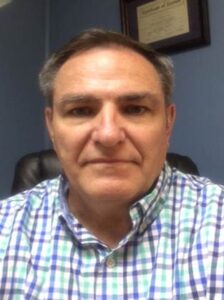 Dr. Jim Grant currently is the Galveston Baptist Association Executive Director. He is a pastor, having pastored four churches in Texas and Illinois. Jim is a graduate from Wayland Baptist University [BSOM 96], Southwestern Baptist Theological Seminary [M Div. 2003] and Midwestern Baptist Theological Seminary [D Min 2013]. Prior to his calling to full time ministry, Jim served 25 years in the United States Air Force, traveling extensively throughout the world. This allows him to have a unique perspective of the Bible in many different cultural settings. Jim and his wife, Kathy have been married over 45 years. They have two grown daughters and six grandchildren.
Jim has traveled to Canada and United States as a conference speaker for Church Revitalization. He is a contributing writer to the on-line revitalization magazine Renovate and has contributed to the books Church Revitalization in Rural America and Practical Tools for Reinventing the Dying Church.
Additionally, he is a Church Revitalization consultant with the Global Center for Church Revitalization at Southwestern Baptist Theological Seminary. Jim also works with Midwestern Baptist Theological Seminary and Southwestern Baptist Theological Seminaries as supervisor of Doctor of Ministry candidates in Church Revitalization.